There are 3 categories of best smartphone that we will be highlighting in this year list. They are namely:
Best overall smartphone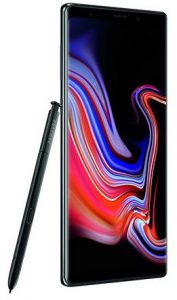 2018 was the year of the notch, the result of smartphone-makers trying to make a screen with minimal borders.
Not only did this goal lead to the notched display, but it also sped up the adoption of features such as the in-display fingerprint sensor.
But innovative as the new approaches may be, they often lacked polish. However this is not the case with Samsung Galaxy Note 9, with its tried-and-tested design and features.
It is not as forward-looking as the Huawei Mate 20 Pro. And its camera, though very good, is not an amazing as the one on the Google Pixel 3. But the Note 9 is the best well-rounded smartphone.
It has everything you would need in a smartphone and more, such as its built-in stylus, which has some new tricks and is more useful.
It even has a headphone jack, which most phones have dropped it. Our only grouse – Samsung is still behind others in updating the Note 9 Android software to the latest version. But nevertheless, overall it is still the best smartphone of the year.
Best Value-for-money smartphone
Top smartphones have become more expensive this year. But there are many affordable models that offer a near-flagship-experience for less.
The best value-for-money phone is Xiaomi Pocophone F1 which is a third-the-price of the latest flagship phones.
Thanks to its powerful Qualcomm Snapdragon 845 processor, the F1 performs as well as any Android flagship smartphone. It may not have extras such as wireless-charging or waterproofing, but it has a good display, a decent dual-camera system and a large battery that is good for almost two days of use.
Best smartphone camera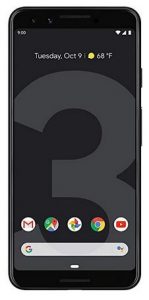 The smartphone camera is getting better each year, especially in the flagship smartphone category.
It has become a nitpicking exercise this year, with the likes of the Google Pixel 3, Huawei Mate 20 Pro, iPhone XS and Samsung Galaxy Note 9 all performing superbly in various lighting conditions.
In the end, Google Pixel 3 stands out based on its still-image quality straight from the vamera. This is especially so for night photography. The Pixel 3's Night Sight feature is amazing in rendering dark landscapes into beautiful nightscapes that are sharp and devoid of image noise. It is something other smartphones are unable to achieve.