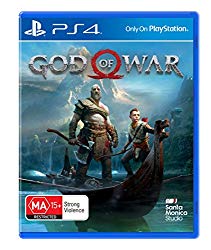 This game called "God of War" is based on the Norse mythology, with its epic fights, is one of the rare non multi-player game that is on the market.
This is a great father-son journey which reminded us that single-player games can be fun and highly engaging. And all this without the toxicity and abuses commonly found in online games nowsaday. This fantastic game will engaged you at least for a full out 25 hours. Not to be missed.
Running a close second is Red Dead Redemption 2, with its meticulously crafted open world and excellent story.
What make God Of War the winner is a tightly paced narrative and fluid combat mechanics that are more enjoyable than the clunky controls in Red Dead Redemption 2.