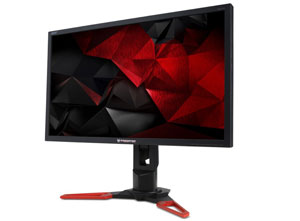 Games these days have incredible graphics, but you can't truly experience these graphics without a great monitor to go along with it. If you're new to gaming, you might not know exactly what to look for in a monitor. What does 4K mean? What does refresh rate mean? Terms like this can be confusing.
But, don't worry, because we're here to help you out. We're going to review some of the best gaming monitors around. We're also going to give you some tips on how to buy a great monitor on your own. Finally, for the record, if you're curious about our opinion on the best gaming monitor, it's the Acer Predator XB241H.
A Spotlight On Some of The Best Gaming Monitors 2019
A Spotlight On Some of The Best Gaming Monitors 2018:
Our Review of the Acer Predator XB241H
You can't talk about the best gaming monitors without mentioning Acer, so it should be no surprise to any gamer out there that we are starting off this list with a review of an Acer monitor. In particular, we're going to be looking at the Acer Predator XB24H1.
Now, we're looking at the 24-inch, Full HD model. But, a lot of what we will say applies to all the various other models of this monitor, including the 4K model that we're sure many of you would be considering.
Picking where to start when reviewing this monitor isn't easy, as it has a lot of positive aspects that are worth talking about. Let's start by talking about the refresh rate. The base refresh rate on the Acer Predator is 144Hz.
If you have a strong enough CPU, you can even overclock it and achieve a maximum of 180Hz. Now, you can find monitors that support up to 244Hz, but unless you have a very strong gaming rig, that's not going to be of much use.
So, the 144Hz is more than adequate and most players will still be amazed at the fps that they get when using the Acer Predator. It also has G-Sync, which should eliminate any screen tearing, and which should make games look even more stunning on the monitor.
In terms of inputs, it's fairly standard. You get a single HDMI port and a single display port.
The monitor's stand is solid and well-made. It's also capable of swiveling up to 30-degrees in either direction, so the monitor is capable of accommodating small changes in your seating arrangement.
However, this does come at the cost of increased desk space, so you better make sure your desk is big enough to support the monitor safely.
The monitor comes with special technology to reduce flickering. This is especially good if you use this monitor for both watching television shows and movies, as well as playing games because being exposed to excessive screen flickering can cause serious eye strain.
Pros:
144Hz refresh rate (180Hz with overclocking).
G-Sync to eliminate screen tearing.
Reduced screen flickering reduces eye strain.
Twisted Nematic Panel Technology.
Con:
Takes up a lot of desk space.
Our Review of the ViewSonic XG2402
The next of the best gaming monitors that we're going to be looking at is the ViewSonic XG2402. Again, like most gaming monitors out there, this comes in a variety of models and sizes. This one has sizes ranging from 24" all the way up to 32".
Likewise, it also comes in a variety of models ranging from 144Hz to 240Hz to 4K. We're going to be looking at the 24" 144Hz variant, but they all share quite a few features, so the review will still be worth your time.
In terms of image quality, the ViewSonic is amazing. The model we reviewed had a 144Hz refresh rate, which produces great image quality. This is also due in large part to the presence of AMD's FreeSync technology, which helps to sync up the frame rates with your GPU, ensuring that your gaming experience is always very smooth.
There should be minimal amounts of stuttering or tearing when using this monitor (if there is any at all).
This high-quality also translates into a very low input lag. This isn't important for all games, but if you plan on playing something like an FPS online or competitively, then a low input lag moves from being simply good to be an essential point.
The input lag on this monitor is more than good enough for any sort of competitive gaming.
Like all good monitors, it offers a large degree of customization. You can customize different modes from your desktop using a simple software. So, you can have one set of options for FPS games and one set of options for horror games.
If you don't want to do that, it's not an issue because the ViewSonic comes loaded with a variety of preset options to choose from. So, if you don't know what settings are good for an FPS game, don't worry because ViewSonic has you covered.
When it comes to inputs, the XG2402 has two HDMI ports, a display port, and a USB port. So, you get one more HDMI port then is standard, but otherwise, it's unremarkable in this regard.
Pros:
Minimal input lag.
Great image quality thanks to 144Hz.
AMD's FreeSync technology reduces image stuttering and improves picture quality.
Lots of customization and preset options to choose from.
Cons:
Options menu can be difficult to understand at first.
Speaker and headphone audio quality leave a lot to be desired.
Our Review of the BenQ Zowie 24 inch Full HD Gaming Monitor
The previous two entries on the best gaming monitors review list have been gaming monitors that are primarily geared towards PC gamers.
Sure, you could easily use them for console gaming, but they're expensive and most consoles can't take advantage of their true potential, so why waste the money on a monitor when you'll only use a fraction of its capabilities?
That's why we're including the BenQ Zowie 24Full HD Gaming Monitor on this list. This a monitor that's affordable and perfect for console gaming.
Despite only being a fraction of the price of many other gaming monitors, the BenQ Zowie still manages to keep input lag to a very minimal level. Likewise, it also manages to maintain the 1-millisecond response time of more expensive monitors.
This is very impressive and it's definitely a big positive factor of this monitor.
It comes with a variety of preset modes, including modes that are specifically optimized for FPS games, RTS games, and fighting games. It also has a smart scaling mode to automatically adjust to custom screen sizes, ensuring that the image quality never degrades because you fiddled with the screen size on a game.
It's got quite a few inputs. Not only do you get two HDMI ports, but you also get a headphone jack, a DVI-D port, and a D-Sub port.
The monitor is equipped with a very sturdy and slip-resistant base. The base and stand are also designed to allow for easy storage/charging of controllers without worrying that the wires will become tangled.
In terms of resolution, the BenQ Zowie is capable of putting out consistent 1080p and 60Hz image quality. Now, normally this would be a negative aspect. But, given that this is a console monitor, those specs are more than enough for consistently stunning console graphics.
So, the capabilities of the monitor are more than good enough for its primary audience.
Pros:
Cheaper than typical high-end gaming monitor.
Consistent 1080p output.
Low input lag and 1-millisecond response time.
Well-designed base.
Cons:
Low-quality internal speakers.
May become outdated quickly as newer, more advanced console hit the market.
Our Review of the Acer Gaming Monitor 24″ XFA240
Acer is such a huge name in monitors it would be virtually impossible to do a best of the best gaming monitors and not end up including a couple of their monitors. Theirs are some of the best gaming monitors on the market today.
Be advised that the Acer Gaming Monitor 24" XFA240 is not the most technologically advanced monitor being offered by Acer but it does offer really high-quality performance, and it's sold at a little bit lower price.
To begin with we'll talk about the amazing image quality. The maximum resolution of the Acer Gaming Monitor 24″ XFA240 is 1080p.
This is quite a bit below 4k but since most either won't have a computer that is capable of running at 4k or they don't play games that will be able to benefit from having a 4k resolution this really is not a big deal at all.
Since the Acer Gaming Monitor 24″ XFA240 cost a little less than the average high-end gaming monitor it is a fantastic low-cost option. You won't save a whole bunch of money, but anything beats nothing.
Another good thing about the Acer Gaming Monitor 24″ XFA240 is when it comes to image quality it is extremely good.
It has a refresh rate of 144Hz and is very capable of sustaining a consistently high frame rate. It is equipped with AMD's well known FreeSync technology.
Plus it has Twisted Nematic Film which provides the absolute highest quality LCD imaging.
When it comes to personalizing and manipulating it the Acer Gaming Monitor 24" XFA240 has a wide range of options. You can easily raise and lower it, and have it pivot in a number of different angles.
It really doesn't matter what your gaming set up is like, the Acer Gaming Monitor 24" XFA240 will most likely be able to adapt to fit right in.
The Pros:
– The Acer Gaming Monitor 24" XFA240 consistently outputs at 1080p.
– AMD FreeSync technology and a 144Hz refresh rate ensure that your FPS never drops.
– It is a slightly more affordable alternative to some similar monitors on the market.
– It gives you a fair amount of set up options.
The Con:
– It defaults to 60Hz and does require a little work to get up to 144Hz output.
Our Review of the ASUS 24-inch Full HD FreeSync Gaming Monitor
The ASUS brand is one of the most recognizable there is in the electronics field these days. They are well known for turning out high-quality products. So it just seems right that one of their monitors would make our best gaming monitors list.
This model comes equipped with two variations of the major types of gaming. While PC gamers will be excited to take full advantage of the 144Hz version, and console gamers will have to spend a little less on the 75Hz version. Each of these delivers at least 60 FPS and 1080p resolution.
They're also equipped with FreeSync from AMD. We've already covered the benefits of this technology so we will not be repeating ourselves here. Let's just say it's a great feature that will definitely improve your overall gaming experience.
Just as it is with all of the other ASUS gaming monitors, the ASUS 24-inch Full HD FreeSync Gaming Monitor gives you a lot of customization opportunities. With the ASUS 24-inch Full HD FreeSync Gaming Monitor, you'll have access to a couple of tools that can be used to adjust some of the aspects of your monitor. These are the GamePlus and GameVisual tools. With these two you're able to tweak it so that it delivers a quality image that fits your liking.
It also comes equipped with tools that will help to reduce strain on your eyes. This is an important issue, especially when considering monitors. Plus it also has the technology needed to reduce screen flickering, which is great for reducing eye strain.
Lastly, even though the standard model's stand can't be altered that much, both the versions with "high adjustable stands" are extremely maneuverable. If you're able to obtain a model with a highly adjustable stand, we suggest you do so.
The Pros:
– With the ASUS 24-inch Full HD FreeSync Gaming Monitor, you get a resolution that is consistently great.
– It has a 144Hz refresh rate for your PC gaming and 75Hz on the console gaming side.
– The stand on some models is extremely adjustable.
– Has technology on board that is designed to help minimize eye strain.
– Comes with AMD FreeSync installed.
– The 144Hz model even supports 3D if you need it.
The Con:
– A lot of calibration is needed in order to achieve the best image quality.
How to Select and Purchase the Best Gaming Monitor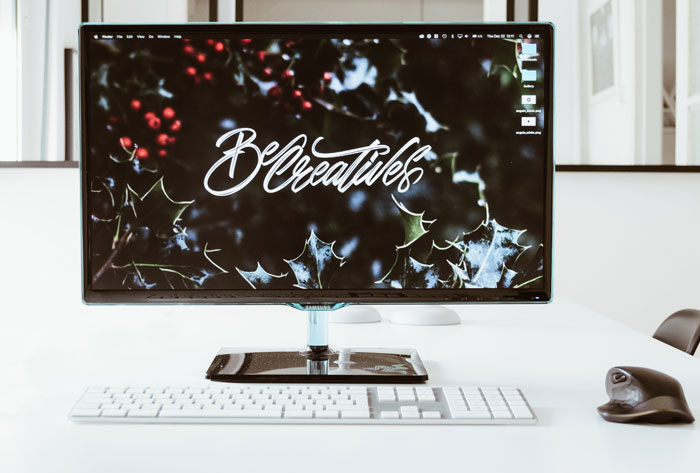 As we've already said from the start selecting a gaming monitor can really be complicated to figure out.
You have to have an idea about all the features and programs. For instance what on Earth does FPS mean? And what about refresh rates, what are those?
These and other terms trip people up quite a bit when they're shopping for a new gaming monitor and the reality is they are important terms to know when you're looking to buy a good monitor.
And so, even though we've put together a listing of the very best gaming monitors, we think it might be beneficial if we provided you some pointers regarding how to look for a gaming monitor.
In this particular buyer's guide, we're going to focus on providing you with the information and understanding that you require in order to make the best purchase when looking for a monitor.
PC Gaming Vs Console Monitor
While you're reading through the list of the best gaming monitors you probably noticed we went ahead and categorized many of the monitors as either best when used for console or PC gaming.
If you're not very familiar or you're an inexperienced gamer you may not already know what we meant with those distinctions, so we'll briefly explain.
Since computers are much more powerful than game consoles they are able to create better graphics. For this reason, many monitors have been designed so that they are able to take full advantage of this power.
While it is possible for you to use a console with those types of monitors, it will be a big waste of your money because your console will not be capable of making full use of the monitor.
There simply is no logical reason to waste your hard earned money on a 4K monitor since a console really will not have the power to take advantage of it.
Of course, there are a few exceptions. Some consoles, such as the PS4 Pro or Xbox One X can take advantage of the expensive monitors, however, these are rare. The most basic version of even the most common console can't even achieve 4K.
The Resolution Rate
The number one feature you're going to run into time and time again when shopping for a gaming monitor is the resolution rate. This is one of the single most important aspects when it comes to considering the quality of a gaming monitor.
There are a total of three resolutions you're sure to run into time and time again. The standard these days is 1080p. If you're considering a monitor and it does not advertise that it achieves 1080p resolution it's probably not suitable as a gaming monitor.
1080p is a little on the lower end for many middle to high-end PCs, however, when you are looking for console gaming, it's the very best resolution that many games consoles are capable of doing.
After 1080p comes 1440p. With most high-quality gaming PCs this will be easily achievable.
Unless you have a relatively old PC it's probably a good idea for you to look for a 1440p monitor. Certain consoles will have very little problems achieving this level. If you don't have a PS4 Pro or Xbox One X you're not going to get very much use out of this type of monitor.
There are also 4k monitors, which are monitors that are capable of 2160p. 4k is without question gives you the best picture available.
The only drawback is that 4k is somewhat limited since if you don't have a powerful PC you will probably not be able to achieve anything near true 4k.
Some high-end variations are saying they can achieve 4k but they are not widely considered to be true 4k machines. Unless you're absolutely certain your system is able to achieve 4k it's probably not a good idea to spend the money for a 4k monitor.
Considering Refresh Rates
As you've been reading about the best gaming monitors you've probably noticed that refresh rate is a term that continues to come up. The term refresh rate refers to how many times an image is reproduced.
Real simple, the higher the listed refresh rate, the higher quality the image will be.
There is a wide range of refresh rates that you can expect to encounter. On the lower end, there is 60Hz and 75Hz.
These will be good for using with most consoles and your lower-end PCs. On the high end, you'll find refresh rates like 144Hz and 240Hz. These are what you'll want if you are the owner of a higher end PC.
Our Conclusion
We thank you for reading our best gaming monitors review list and buyers guide. If you have questions or comments you would like to make please don't hesitate to contact us.