Running out of ideas what gifts to get for your kids? Read our recommendations on what's good for themthis year. I will be updating this page when new suitable gadgets come up, so check back when you need again. For today, I am recommending the following tech gadget for your kids:

littleBits Electronic Music Inventor Kit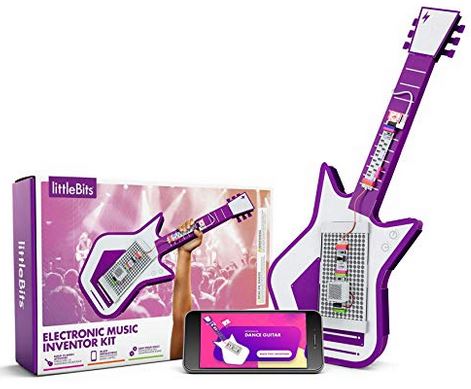 Give your child a crash course in electronics while encouraging his or her creativity with the littleBits Electronic Music Inventor Kit. It comes with all the necessary parts, including a keyboard, oscillator, microsequencer and speaker, to build an electric guitar or air drums.
The kit allows the child to build and customize a rock in' synth guitar using littleBits electronic building blocks, then transform it into new electronic instruments of their own!
Over 12 activities in the free inventor app guide kids through building musical inventions, like an electric keytar or air drums, learning steam (science, technology, engineering, art, mathematics) skills, and drawing inspiration from real-world musical inventors. Through hands-on play, Kids gain lifelong skills to become changemakers through invention. Product features include in-app instructions for 12 musical activities, Tech sensors, paper templates, mounting boards, keyboard bit, speaker bit, stickers, free inventor app, and battery.
A companion app (for Android and iOS) helps guide users through the construction of instruments.

JBL JRPOP Bluetooth speaker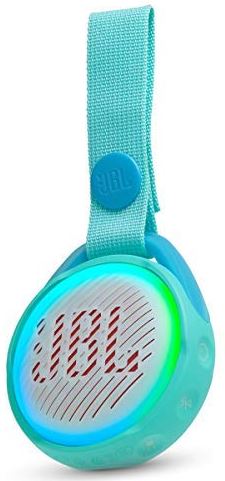 Let your child groove to music on the go with JBL's first kid-friendly Bluetooth speaker. Colourful and compact, the JRPOP has eye-catching lighting effects that pulsate to the rhythm of the music. It can run for up to five hours before it needs to be charged.
It is made from durable materials to withstand bumps and is rated at IPX7 for water-resistance. A thick fabric strap lets it tether to a backpack.
Packed with a rechargeable battery to enjoy up to 5 hours of playtime. The fun built-in light mode will engage young music fans with the music. Ultra-portable with strap and sized for little hands.
JBL JR POP delivers great JBL signature sound and is tough enough to handle the playground with ease.

Lego Technic Whack!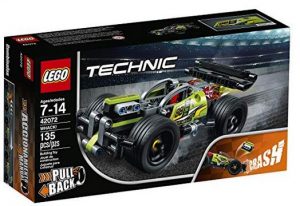 Cultivate your child's building spirit with a Lego Technic Whack! model. This 135-piece Lego race-car model is sufficiently complex, but not too challenging for its intended audience of seven- to 14-year-olds.
It comes with a powerful motor that propels the car forward with a simple pull-back motion. To increase the fun quotient, the car's toy engine is designed to fly out when it hits a wall or other obstacles at high speed.