There are 2 categories of best camera that we will be highlighting in this year list. They are namely:
Best Fixed-Lens Camera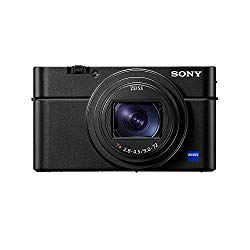 The fixed-lens camera market is not as big as it used to be.  But there are still some really great fixed-lens cameras being introduced this year.
For example, there is the Fujifilm XF10 with an APS-C image sensor, the Canon PowerShot SX740 HS with a 40x optical zoom lens, and the excellent rangefinder-like Panasonic Lumix LX100 IL.
But in terms of overall performance and features, it is the Sony Cyber-shot RX100 V1 that ticks all the boxes.
The 20.1-megapixel shooter has an articulating touchscreen display; good for selfies, and a built-in electronic viewfinder.  Its 24-200mm lens is really versatile, while its fast autofocusing speed and excellent image quality more than make up for its hefty price tag.
Best Interchangeable Lens Camera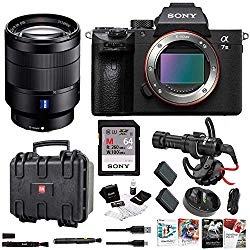 This is the year of the full-frame mirrorless camera, with Nikon and Canon finally unveiling their first mirrorless models with the Z7 and EOS R respectively. Fujifilm also upped the ante with a medium-format rangefinder-like mirrorless camera in the GFX 50R.  But it's high price is not for everyone.
While the Z7 and EOS R are superb full frame mirrorless cameras in their own right, especially for a first attempt, Sony continues to dominate in this arena. 
And with its "basic" Sony a7 III, it has a 24.2 megapixel full-frame mirrorless camera that offers great features such as dual memory card slots, excellent operation speeds and superb image quality at an affordable price.
It is the best value-for-money full-frame mirrorless camera and thus is the clear winner in this category.