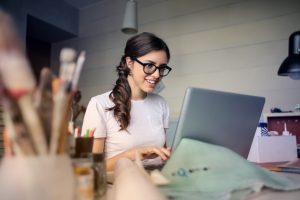 Due to the pandemic, people have switched to working, playing and studying at home.  This resulted in laptops being a much sought after items.  However trying to find the best laptop especially during COVID pandemic lockdown is not an easy tasks.
With plenty of options on the market, it becomes quite difficult selecting a best laptop for your needs. That is why in this article we have reviewed some of the best ones on the market for an easier buying decision from you.  I have also list down the notebooks which are suitable for different budgets.
If you want to skip all that, I summarize the list below:
Under $1,000:
Under $1,500:
Under $2,000:
Recommended Best Laptop under $1,000:
Acer Aspire 5, 14″ Full HD, 8th Gen Intel Core i7-8565U, 8GB DDR4, 512GB PCIe NVMe SSD, Windows 10 Home, A514-52-78MD
Inside the nondescript 1.5kg body of the Acer Aspire 5 is the latest computing hardware – a 10th-generation Intel Core i5-10210U chip, a 512GB SSD and a Wi-Fi 6 wireless chipset.
There is also a dedicated Nvidia graphics chip that can run e-sports titles like Fortnite smoothly. And all that for less than $1,000.
Dell Chromebook 11 3100 Celeron N4000 2.6 GHz 4GB 16GB eMMC AC BT WC 11.6″ HD Chrome OS

The Dell Chromebook 3100 is built to withstand the rough and tumble of school life with its rubberised edges and spill-resistant keyboard.
Dell says the notebook has been tested to "survive 5,000 free-fall micro-drops and 30-inch drops onto steel". It also boasts an "all-day" battery life of up to 14 hours.
Lenovo Chromebook S340 Laptop, 14" FHD(1920×1080) Chrome OS, 64 GB Flash Memory, Intel Celeron N4000 processor, Intel UHD 600 Graphics, 4GB RAM, 180 Degree Hinge, Up to 10 Hrs Battery Life, Onyx Black
The handy 11-inch Lenovo Chromebook can transform into a tablet by folding its flexible hinge.
In its tablet form, users can easily tap the Chromebook's touchscreen to run Android apps, which are available on the built-in Google Play Store.
Recommended Best Laptop under $1,500:
Apple Macbook Air
For those who are wedded to Apple's ecosystem, consider the latest MacBook Air, which was recently updated with an improved, more clicky keyboard.
While it remains more pricey than an equivalent Windows laptop, the entry-level Air has sufficient memory (8GB) and storage (256GB) for e-mails, editing documents and software development.
ASUS ZenBook 14 UM433DA-DH75 90NB0PD6-M00680 Silver Laptop/Ryzen 7 3700U/8GB/512GB PCIe SSD/14.0″ Flat Full HD (1920×1080)/AMD Radeon RX Vega 10/Windows 10 Home
The AMD-powered notebook has a special touchpad that doubles as a number pad.
With its quad-core AMD Ryzen 7 3700U processor, the ZenBook 14 can breeze through basic computing tasks. Its integrated AMD Radeon graphics chip can even run older games like Overwatch at modest settings.
HP Pavilion 13-inch Light and Thin Laptop Intel Core i5-8265U Processor, 8 GB SDRAM Memory, 256 GB Solid-State Drive, Windows 10 (13-an0010nr, Mineral Silver) (4WJ36UA#ABA)
Powerful yet lightweight, the HP Pavilion 13 fits a top-tier Intel Core i7 processor, 8GB of system memory and a 512GB solid-state drive (SSD) into a portable 1.3kg package.
With a thickness of 15mm, it is also the slimmest model in HP's Pavilion series of mainstream notebooks.
Recommended Best Laptop under $2,000:
Acer Swift 3 SF314-55G-78U1 Laptop, 8th Gen Intel Core i7-8565U, NVIDIA GeForce MX150, 14″ Full HD, 8GB DDR4, 256GB PCIe SSD, Gigabit WiFi, Back-lit Keyboard, Windows 10
With a 3:2 aspect ratio that offers more vertical screen real estate, the Swift 3's display is ideal for office workers who spend most of their time on spreadsheets and documents.
The Swift 3 also comes with the latest features, such as Wi-Fi 6 for fast wireless speeds and a Thunderbolt 3 port for speedy data transfer.
2020 Dell Inspiron 13 7000 13.3 Inch FHD 1080P Touchscreen 2-in-1 Laptop (AMD Ryzen 7 2700U up to 3.8 GHz, 32GB RAM, 2TB SSD, Backlit KB, Windows 10) + NexiGo Wireless Mouse Bundle
Thanks to its magnesium-alloy chassis, the Dell Inspiron 14 7000 notebook weighs a handy 1.1kg.
A fingerprint sensor integrated into the power button lets you log into your Windows account securely with a single touch when starting up the computer.
Lenovo ThinkPad E14 20RA004WUS 14″ Notebook – 1920 x 1080 – Core i5 i5-10210U – 8 GB RAM – 1 TB HDD – Black – Windows 10 Pro 64-bit – Intel UHD Graphics – in-Plane Switching (IPS) Technology
You cannot go wrong with a Lenovo ThinkPad if your top consideration is having a good, tactile keyboard.
The latest ThinkPad E14 has a slimmer chassis than its predecessor, as well as the latest hardware, such as a 10th-generation Intel Core i5 processor and a dedicated AMD Radeon RX640 graphics chip.
Buyer Guide For Best Laptop
For those looking to buy a new laptop, here are some factors to consider:
1. CLAMSHELL OR TWO-IN-ONE CONVERTIBLE
If you plan to take notes or annotate presentation slides, consider a two-in-one convertible laptop that can switch easily between notebook and tablet forms. It usually comes with a touchscreen and a stylus.
However, a two-in-one convertible laptop generally costs more than a traditional clamshell laptop.
2. SCREEN SIZE
A laptop with a screen size of between 12 inches and 14 inches is ideal for those who work mainly on e-mails, presentations and spreadsheets.
Those who regularly edit photos and videos or play PC games should consider a 15-inch model that has more powerful hardware, such as a dedicated graphics chip for creating multimedia content and gaming.
Pick a laptop sporting a screen with the 3:2 aspect ratio. You will get more vertical-screen real estate and can view documents or Web pages with less scrolling.
3. DISPLAY
Choose an in-plane switching (IPS) display with decent colour quality and excellent viewing angles.
Screens have become sharper over the years. A Full-HD screen (1,920 x 1,080 pixels), found in most mainstream and even some entry-level notebooks, is recommended.
Your viewing experience is also affected by whether the screen is matt or glossy. The former reduces glare and reflection, but a glossy screen produces richer and better-looking images.
Also, consider the brightness. A screen with 300 nits and higher brightness level is recommended, though a dimmer display uses less power.
To prevent people from viewing the content on your screen, opt for the privacy-screen filter – if available.
4. WEB CAMERA
With video conferencing on the rise, it is the time for the Web camera to shine. The 720p camera in most new laptops is more than adequate. When buying an external Web camera, a higher-end one may have a privacy cover that physically blocks the Web camera's view. Others may have an additional infrared camera that unlocks the computer via facial recognition.
Check the location of the Web camera. To achieve a near-bezel-less display, PC makers have moved the Web camera from above the screen to below it. The latter can lead to less-than-flattering views as the camera will be pointing at the lower part of one's face.
5. CPU
Chances are, you will buy a notebook that uses a Core processor from market leader Intel.
Intel's Core series' naming convention ranks the processor's capabilities – Core i3 (entry-level), Core i5 (mainstream), Core i7 (high-end) and Core i9 (flagship).
Laptops powered by AMD chips are viable alternatives, especially if they come with the latest processors launched earlier this year.
Like Intel, AMD processors have a similar naming convention (Ryzen 3, Ryzen 5, Ryzen 7 and Ryzen 9) – with Ryzen 9 giving the best performance.
6. GRAPHICS
The visuals you see on a notebook screen are produced by a graphics chip. This is either integrated as part of the processor (the CPU) or a separate dedicated chip.
A dedicated graphics chip offers better performance and is a must for those who play games or produce digital content. Gaming firm Nvidia recently refreshed its entire GeForce mobile graphics chips, so there are plenty of updated options at any budget for gamers.
7. MEMORY AND STORAGE
System memory or RAM affects the responsiveness of a computer and the number of applications that can be running at the same time. 8GB of RAM should suffice for most users. Those who edit photos or videos will need more. Most laptops now have solid-state drives (SSD) that are faster and more reliable, albeit pricier than traditional hard drives. You should expect at least a 256GB SSD in mainstream notebooks.
8. BATTERY
The manufacturer's battery life estimates are based on a specific set of tests. Your mileage will vary depending on usage. Most thin-and-light 13-or 14-inch notebooks offer seven to eight hours of uptime, while larger or gaming models will offer much less.
9. PORTS AND CONNECTIVITY
Ideally, you want a laptop that can be charged via a Thunderbolt 3 or USB-C port. But this feature may be available only in higher-end models.
It is good to have an HDMI port or USB Type-A ports as they do not require a dongle to use with compatible devices. If you can, spring for a laptop that supports the latest Wi-Fi 6 wireless standard that can achieve speeds approaching that of a Gigabit Ethernet port, when used with a Wi-Fi 6 router.
10. OPERATING SYSTEM
Microsoft's Windows operating system (OS) is the de facto choice for most users, though Apple's macOS and the open-source Linux operating system have their niche.
But among these operating systems, Google's stripped-down Chrome OS requires the least-powerful hardware, which is why it powers low-cost Chromebooks.
These Chromebooks are suited for those who rely on Web-based applications such as Google Docs, cloud storage and video-streaming.
Related Best Laptop Resources